Case Study
Luna Celebrates Innovation and Looks Toward the Future
May was an exciting month for the company as members of the Luna team traveled to New York City to celebrate new company milestones in our quest to enable the future with fiber.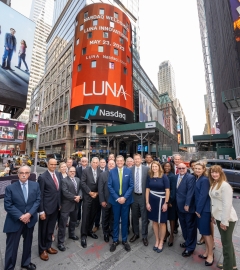 On Tuesday, May 23, Luna team members and Board of Directors celebrated our recent success and our vision for the future as we were invited to ring the closing bell at NASDAQ. Our offices celebrated this milestone by hosting virtual watch parties across our facilities. This was a unique opportunity to thank our employees for their hard work and dedication to our mission of "Enabling the Future with Fiber." To view our closing bell ceremony please click here.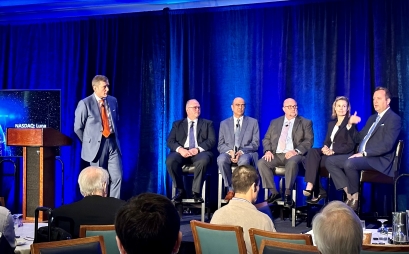 Wednesday, May 24, Luna hosted our first Investor Day at the Yale Club of New York City. The event showcased Luna's technology and provided an overview of our long-term growth strategy. Each member of our senior leadership team presented our strategy, progress, path forward, and reaffirmed our 2023 full-year outlook. The event, which was also broadcast online, concluded with a question-and-answer session providing both in-person and virtual attendees a chance to connect with our team. To view the full Investor Day presentation please click here.
For more investment news and information please reach out to our team at [email protected].