Sensing and Non-Destructive Testing
Strain Sensing
 Luna's fiber optic sensing solutions deliver strain measurements that go beyond what's possible with traditional strain gages.
Three types of fiber optic strain sensors offer a wide range of strain measurement capabilities without sacrificing precision and sensitivity.
High-Definition Distributed Strain Sensing 
High-definition strain sensing based on the Rayleigh backscatter delivers a virtually continuous line of strain measurements with sub-millimeter spatial resolution, employing very small lightweight optical fiber sensors that can be easily embedded or installed in challenging locations.
Map strain profiles with high spatial resolution (down to 0.65 mm)
Sensors available in lengths from 1 m to 100 m
Small, lightweight and flexible fiber sensors
Learn more about the ODISI for high-definition distributed strain measurement
High-Speed Multipoint Strain Sensing
Strain sensors based on fiber Bragg gratings (FBGs) deliver accurate and stable strain measurements that can be multiplexed and distributed over a large area using a single optical fiber sensor network.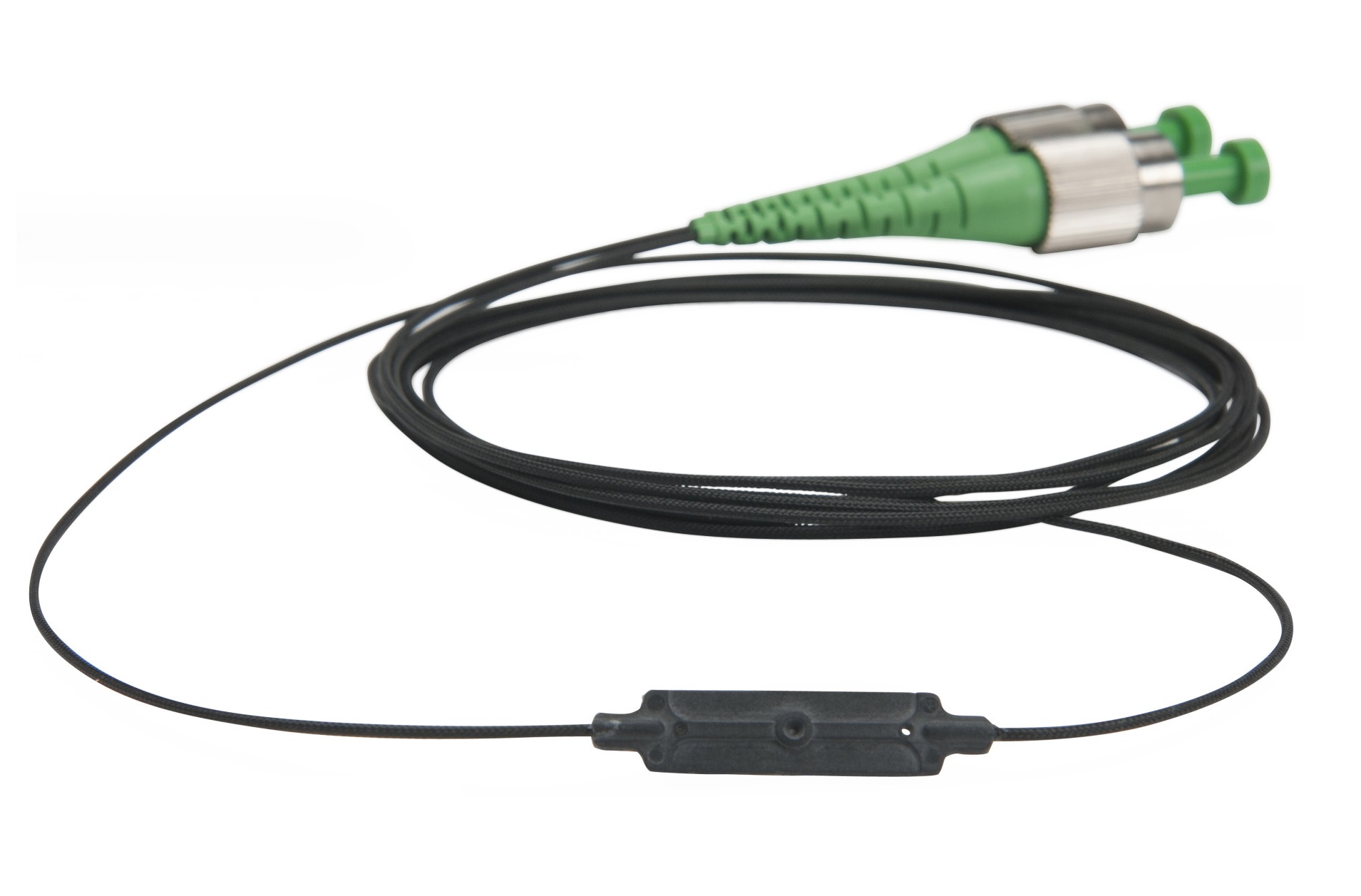 Combine multiple point sensors on singe fiber channel
Up to 16 channels on interrogator system
Static and dynamic measurements 
Discrete FBG strain sensors packaged for accuracy, repeatability and ease of installation
Learn more about the HYPERION  for high-speed multipoint strain sensing 
Long-Range Distributed Sensing with OptaSense
Able to measure distributed strain, temperature and acoustic phenomena over very long optical fibers up to 100 km in length, the OptsSense line of DAS interrogators are ideal for monitoring pipelines, highways, railways, power lines, borders and perimeters.  
Long distributed sensors up to 100 km in length
Distributed strain with 1 m resolution 
Solutions

HD-FOS, and its ability to provide a measurement along each millimeter of fiber, is ideal for validating finite element (FE) models, particularly in areas of known stress concentration points. 

Distributed and multipoint strain measurements are critical to monitor the integrity and health of structural systems in civil, geotechnical, aerospace and other industries.  

HD-FOS sensors are ideal for embedding directly into materials for damage detection and condition assessment over the life of the component.