blog
You Can't Fix What You Can't See – Luna's OBR 4600 Enables Unprecedented Visibility into Silicon Photonics Designs
At the recent OFC show in Anaheim California, Luna Innovations showcased how their OBR 4600 reflectometer helps advance research in the field of Silicon Photonics.  Working with the Blumenthal and Bowers Optoelectronics Research Groups at the University of California Santa Barbara, Luna Innovations demonstrated how the OBR 4600 can be used to determine the distributed loss across a 1 meter spiral delay line fabricated on a silicon platform and occupying a mere 1 cm2 footprint.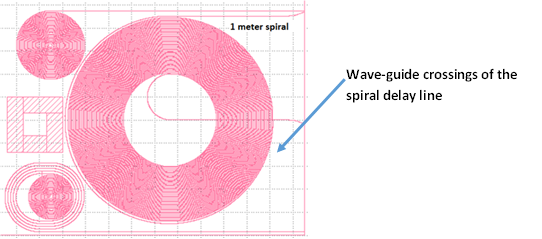 The OBR 4600 was optically coupled to the waveguide using a single mode glass fiber connectorized at one end for use with the OBR 4600 front panel connector.  The OBR 4600, with its noise floor of -130 dB, dynamic range of 70 dB and 10 micron spatial resolution, was able to see a remarkable level of detail inside the silicon waveguide.  Not only could the OBR 4600 determine a total distributed loss across the device of 30 dB per meter, but was also able to capture the individual loss events as the horizontal waveguide crossed each ring of the spiral delay, some with spacing of only 50 microns.
Figures 1 thru 3 below demonstrate the value of the OBR 4600 in windowing deep inside a Silicon Photonics device to characterize the distributed loss across the photonic circuit.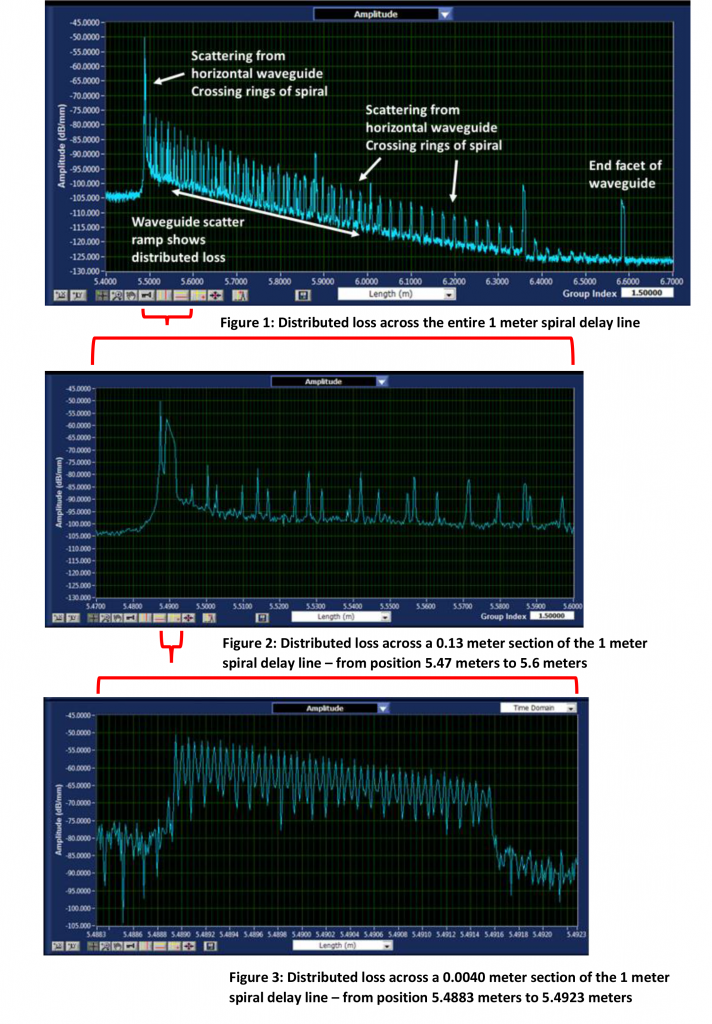 You can't fix what you can't see. While Silicon Photonics devices are an extreme example of packing a large amount of functionality into a very small package, the reality is that higher data rates are driving data center component manufactures to reduce the size of passive optical components.  The OBR 4600 - it can see inside your chip and help find problems early in your design cycle.    
To talk to someone call 540.961.5190 or to ask a question or request a quote click here [email protected]