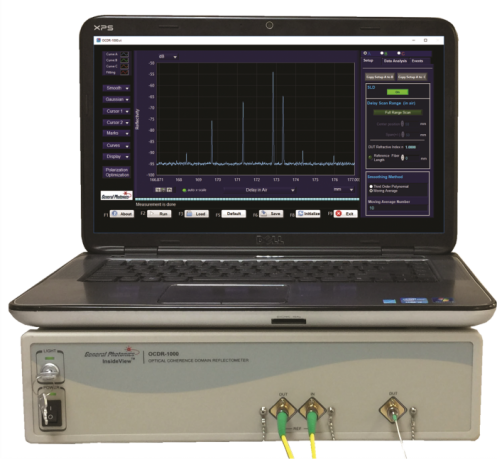 Discontinued
OCDR-1000
Optical Coherence Domain Reflectometer
***THIS PRODUCT HAS BEEN DISCONTINUED***
Replacement Product: Lightwave Component Analyzer
The OCDR-1000 is an optical coherence domain reflectometer designed to obtain space- resolved reflection information inside a fiber optical component, such as a Photonic Integrated Circuit (PIC) for diagnosing quality or design issues.
The OCDR-1000 is based on a polarization optimized white light interferometer. It is a low cost alternative to OFDR technology. The high dynamic range avoids the masking of small reflection peaks by the large reflections typical of the input surface of an optical device. A set of length matching delay modules is available to match the pigtail lengths of the devices to be measured and place the 600mm measurement span in the region of interest. With a reflection dynamic range of over 70 dB and a spatial resolution down to 15 μm, this instrument helps engineers and researchers see the inside of an optical device to precisely identify defects and their locations.
Key Features

Distributed reflectivity measurement
Event detectionLarge RL range
High spatial resolution
Clear identification of large and small peaks enables easier data interpretation

Specifications

| | |
| --- | --- |
| Wavelength | 1310 or 1550 nm |
| Spatial resolution | <20µm in SMF-28 fiber |
| Spatial accuracy | <0.1 (±0.01%) mm in air |
| Measurement range | 600mm |
| RL dynamic range | 70 dB |
| RL total measurement range | 10 to 88 dB |
| RL sensitivity | −90 dB (−95 dB typical) |
| RL accuracy | ±1.0 dB |

For full specifications, please download the data sheet.
Solutions and Applications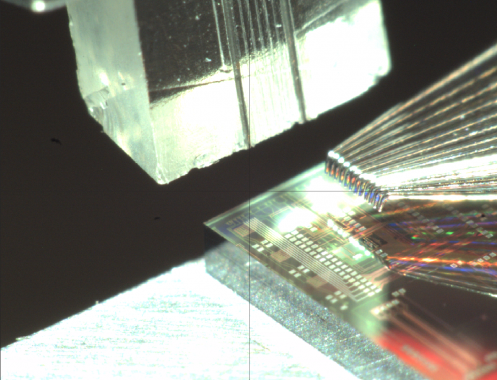 The OCDR-1000 provides clear, easily interpretable reflectivity and path length measurement for small devices and assemblies under 600mm.
Contact Sales to Learn More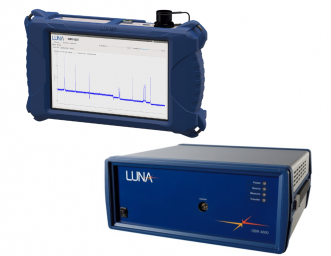 Fiber Optic Network Test
Test and characterize fiber optic cables, assemblies and network with unmatched speed, precision and spatial resolution. Luna's OBR reflectometers can analyze loss with a spatial resolution and sensitivity unmatched in the industry.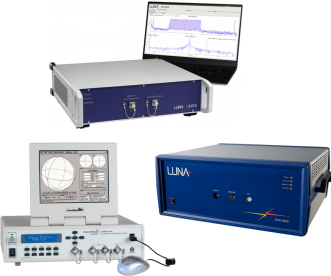 Distributed Component Analyzers