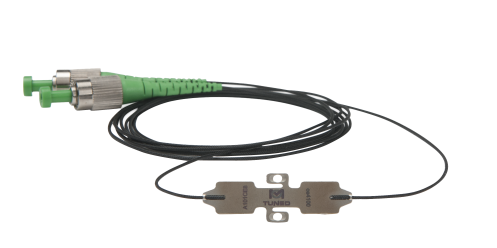 os4100
Temperature Compensation Sensor
The os4100 is a spot-welded, epoxied or screw mounted temperature compensation sensor specifically designed for the os3100 strain gage and is based on fiber Bragg grating (FBG) technology.
The os4100 Temperature Compensation Sensor has a similar design and installation procedure to the os3100 Optical Strain Gage.  When mounted in close proximity, it is a convenient choice for temperature compensation of the os3100. The os4100 Temperature Compensation Sensor is designed to make fiber handling easy and sensor installation fast and repeatable. 
The os4100's stainless steel carrier holds the FBG in tension and protects the fiber during installation. Since there are no epoxies holding the fiber to the carrier, long term stability is ensured by design. The universal attachment feature on the os4100 carrier design allows fastening by weld, epoxy or screw.
This sensor can be used alone or in series as a part of an FBG sensor array. Installation and cabling for such arrays is much less expensive and cumbersome than comparable electronic gage networks. The os4100 Temperature Compensation Gage is qualified for use in harsh environments and delivers the many advantages inherent to all FBG based sensors.
With each sensor, Luna provides a Sensor Information Sheet listing the calibration coefficients needed to convert wavelength information into engineering units. The ENLIGHT Sensing Software provides a utility to calculate and then record, display, and transmit data for large networks of sensors.
Key Features

Designed specifically for temperature compensation of os3100 strain gages relief.
Ruggedized, weldable sensor package
Qualified to same rigorous standards applied to electronic gages
Spot-weld, epoxy, or screw mounted.
Double-ended design supports multiplexing of many sensors on one fiber
Included in ENLIGHT's sensor templates – allows for quick and easy optical to mechanical conversions.
 

Specifications

| | |
| --- | --- |
| Operating temperature range     | -40 to 120 °C (150 °C short-term)  |
| Temperature sensitivity | ~28.9 pm/°C (±0.5 pm/°C) |
| Short-term repeatability | ±0.75 °C (±21 pm) |
| Typical drift | ±1.0 °C (±29 pm) |
| Frame material | 302 Strainless Steel |

For full specifications, please download the data sheet.
Solutions and Applications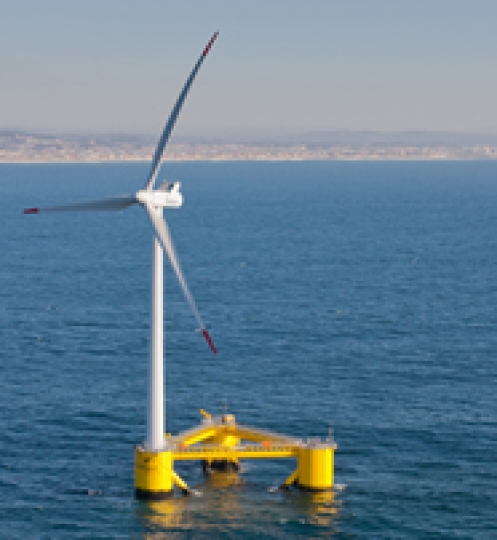 The os4100, combined with the HYPERION interrogator and other optical sensors, provides proven, high-performance solutions for a wide variety of testing and monitoring applications.  
Contact Sales to Learn More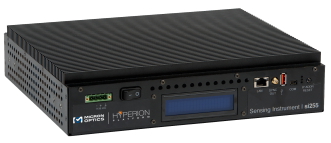 High-Speed Multipoint Fiber Optic Sensing
Sensing Analysis Software