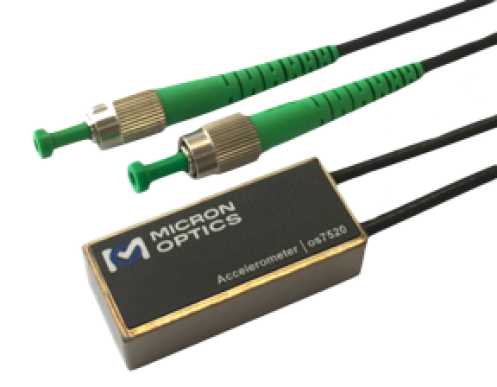 os7500
Optical Accelerometer
The os7500 is a fiber optic accelerometer based on patent pending Fabry-Pérot (FP) technology. Combined with the HYPERION instrument platform, the os7500 offers unmatched sensitivity and multi-sensor distributed systems with other FP and FBG sensors.
The os7500 family of accelerometers covers a wide range of vibration measurement applications. These sensors can be used as a replacement for conventional accelerometers while offering the added benefits of EMI immunity, robust packaging and lightning/corrosion resistance.
Specifically tuned to address challenging environments, the os7500 family of sensors provides the user the ability to accurately measure vibrations with frequency ranges up to 350 Hz and with the highest level of sensitivity from the industry leader in optical measurement technology.
The os7500 employs a unique two-fiber I/O design that enables multiplexing of the sensors in a daisy-chain architecture. Each sensor only responds to optical signals within a 20 nm band, while passing all other wavelengths in both directions. The result is an extremely simple way to combine up to 8 sensors per optical channel when used with a HYPERION instrument with a 160 nm wavelength range. 
 
Solutions and Applications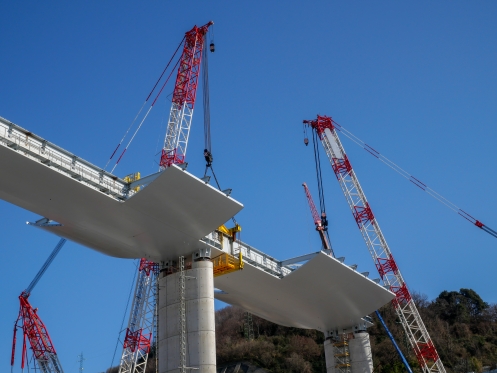 The os7500 Accelerometer, combined with the HYPERION interrogator, provides dynamic measurement capabilities for a variety of test and monitoring applications.
Contact Sales to Learn More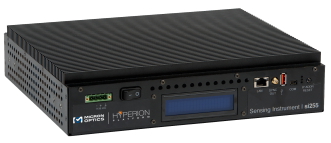 High-Speed Multipoint Fiber Optic Sensing
Sensing Analysis Software