blog
Luna Introduces Only High-Definition Distributed Temperature Measurement System with Strain Compensation
More accurate, more reliable and more repeatable compared to other distributed temperature solutions
Luna is excited to announced the launch of a new measurement solution optimized for more accurate and reliable high-definition distributed temperature measurements using advanced fiber-optic sensing technology.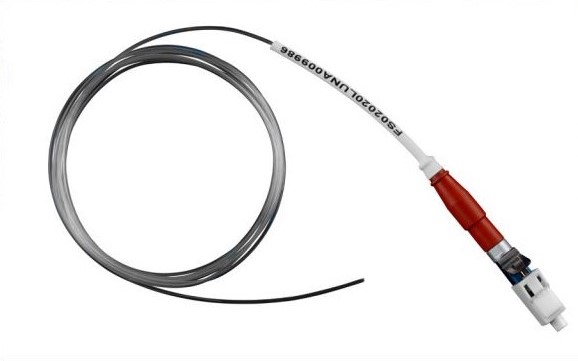 Luna's ODiSI (Optical Distributed Sensor Interrogator) platform is now the industry's only high-definition fiber optic temperature measurement system capable of removing the error-causing effects of mechanical strain on fiber optic temperature sensors. The resulting strain-compensated temperature measurements are much more accurate, reliable and repeatable compared to other distributed temperature sensing solutions. 
"Distributed fiber optic temperature sensing, which allows the measurement of temperature profiles continuously along a single fiber, has been limited by the detrimental effects of mechanical strain that naturally occur when a fiber sensor is, for example, embedded throughout a battery pack assembly or attached directly to a composite structure to monitor the curing process, " said Brian Soller, Senior Vice President and General Manager.  "Luna's new strain-compensated sensors are optimized to deliver the most accurate data in these challenging installations."  
Fiber optic sensors optimized for temperature sensing 
The Luna High-Definition Strain Compensated (HDSC) temperature sensor is a flexible fiber optic sensor that delivers accurate high-resolution temperature data. Very low profile and flexible, a single HDSC sensor fiber delivers measurement resolutions along the length of the sensor fiber with a spatial resolution of 1 cm.  This enables high-definition mapping of thermal profiles not available with traditional sensing technologies or other fiber optic sensors.
ODiSI instrument optimized for temperature mapping
Luna's industry-leading sensing instrument family has also been expanded with the ODiSI 6000 series, a new line of interrogators that are optimized specifically for high-definition temperature measurements with the new HDSC temperature sensors.  Up to eight HDSC temperature sensor fibers, ranging from 1 m to 5 m in length each, can be used with a single-channel ODiSI 6000 interrogator, allowing the system to scale from single-component temperature studies to multi-system and large area thermal profiling.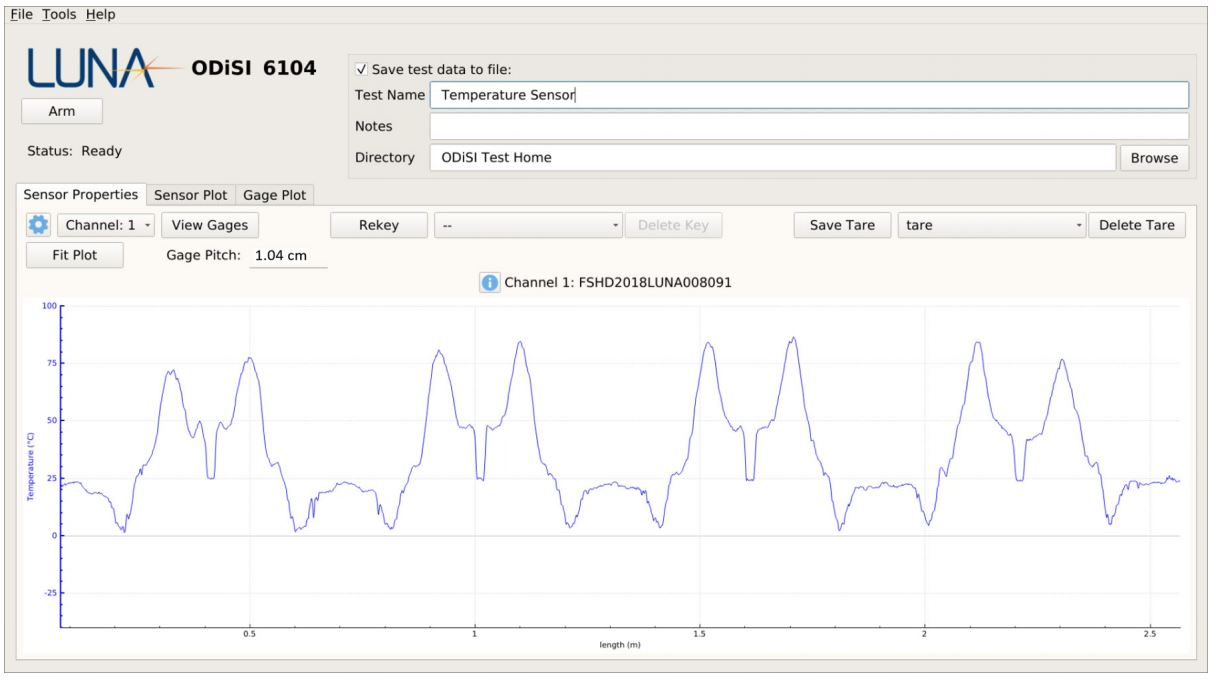 The new ODiSI 6000 instrument family, combined with the new HDSC temperature sensor, enables an innovative class of temperature profiling and mapping applications. The flexible, low-profile distributed sensor can be installed in locations that are extremely difficult to instrument otherwise, such as directly embedded in a composite structure for thermal characterization during curing and processing, or embedded throughout a battery pack for high-definition, simultaneous thermal mapping of multiple cells and segments. Process reactors can also be easily instrumented with hundreds of discrete temperature measurements using a single fiber sensor, providing a new level of thermal detail for advanced process monitoring and analysis.
See the datasheet for Luna's new Distributed Fiber Optic Temperature Sensors with Strain Compensation here and the website here.
See the datasheet for Luna's ODiSI 6000 interrogator family here and website here.