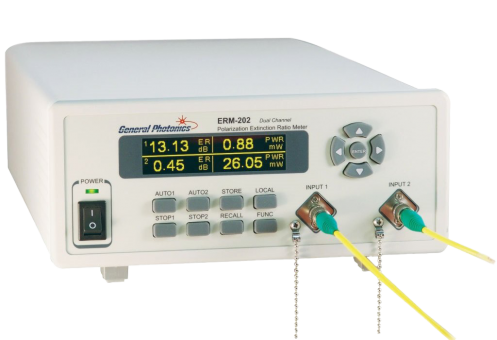 ERM-202
Polarization Extinction Ratio Meter (ERM)
The ERM-202 is a rotating-polarizer polarization extinction ratio meter. It is available in single or dual channel versions.
The ERM-202 combines low noise circuitry with a high resolution stepper motor to achieve a PER dynamic range of 50 dB and angle resolution of 0.06°. It simultaneously measures PER, output power, and axis angle of the DUT. In addition, the dual channel version measures the power ratio of a device with two polarization maintaining (PM) outputs, such as a Y-branch fiber gyro IOC, PM coupler (PMC), or polarization beam splitter (PBS).
Key Features

PER measurement range >50 dB
Angle resolution 0.06°
Simultaneous PER and power ratio measurement (dual channel)

Specifications

Wavelength range
1260-1620nm, 960-1160nm, or 600-850nm
PER measurement range
0-50 dB (1260-1620nm)
0-40 dB (others)
PER resolution
0.1 dB
PER accuracy
±0.15 dB (for PER <30 dB)
Angular resolution
0.06°
Angular accuracy
±1°
Power accuracy
±0.5 dB

For full specifications, please download the ERM data sheet.
Solutions and Applications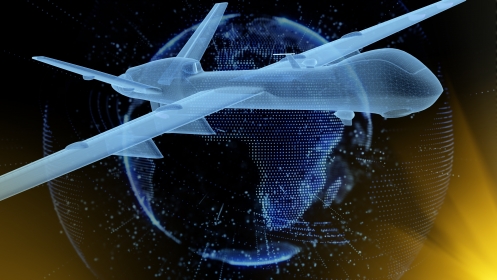 Applications of the ERM-202 include PM fiber pigtailing of modulators, waveguides, and laser diodes, as well as PMC and PBS manufacturing, PM fiber connectorization, depolarizer characterization, PM fiber fusion splicing, PM fiber coil production and quality assurance for fiber gyros.
Contact Sales to Learn More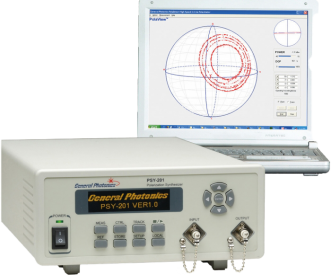 Polarization Management and Emulation
Control and manage polarization in your optical system with our lossless fiber-squeezer based multifunctional polarization controllers for highest performance. Emulate all polarization impairment parameters including SOP, PMD, and PDL, with our complete line of emulation products for network and system characterization.