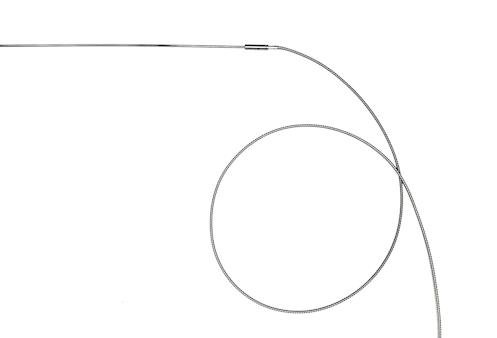 os4500
Multipoint, High Temperature Probes
Luna's os4500 Series Multipoint, High Temperature Probes are sealed, stainless steel tubes that are designed to make handling easy and sensor installation fast and repeatable in the most challenging environments. It is based on femtosecond grating technology. and since there are no epoxies holding the fiber to the tube, long term stability is ensured by design. 
In side by side comparisons with conventional thermocouples, the os4500 is equally sensitive and accurate, while providing sub-second response time, wider operating range, no calibration, and no EMI noise.  The os4500 temperature probe is qualified for use in harsh environments and delivers the many advantages inherent to all FBG based sensors. 
This sensor can be used alone or in series at the end of an FBG sensor array. Installation and cabling for such arrays is much less expensive and cumbersome than comparable electronic gage networks. Options  include packages that operate like conventional thermocouples with armored cables and protected connectors, and small probes that provide the user with both installation flexibility and sub-second response time. 
The os4500 series of sensors are compatible with ENLIGHT Sensing Analysis Software, which provides an integrated suite of tools for data acquisition, computation and analysis of optical sensor networks as well as the HYPERION platform's comprehensive Application Programming Interface (API) and examples written in LabVIEW, Python, Matlab, C++ and C#.
 
Key Features

Multipoint temperature measurements on the same probe
Ease of  installation simple and repeatable installation 
500 and 700 °C capable  
Up to 304 sensors on a single HYPERION instrument
Multiparameter various physical parameters measurements coupled onto the same instrumentation platform 
Included in ENLIGHT's sensor templates - allows for quick and easy optical to temperature conversions. 
 

Specifications

Sensor Type
os4510
os4520
Operating temperature range

up to 500 °C

up to 700 °C
Probe Length

Available in both 1 and 2 meter configurations 

Number of Sensing Points

Available in both 10 and 20 point configurations 
Accuracy

+/- 3 °C

+/- 4 °C
Housing Material

SS304 Probe

Connector

High Temperature FC/APC (150 °C capable)

Measurement Points

Up to 304 with 16 channel si255, 19 sensors per channel

Scan Frequency

1kHz and 5kHz instrument options available

Wavelength Options

1512 to 1548nm for 10 sensing point probes and 1512 to 1588nm for 20 sensing point probes

 

For full specifications, please download the data sheet.
Contact Sales to Learn More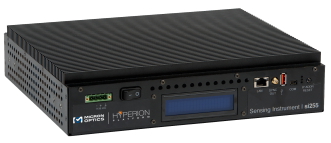 High-Speed Multipoint Fiber Optic Sensing
Sensing Analysis Software