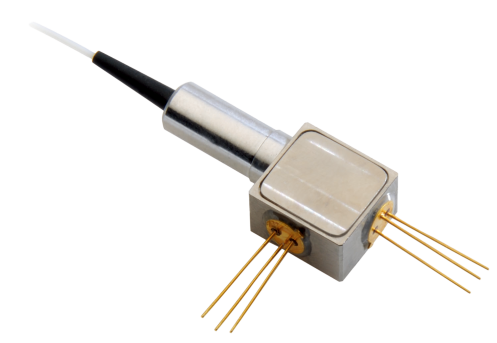 PDD-001
Polarization Diversity Detector
The PDD-001 Polarization Diversity Detector combines a high ER polarization beam splitter with matched photodetectors to simultaneously monitor the powers of both polarization components of a signal.
The PDD-001 integrates polarization-splitting components with photodetectors in a compact, durable package that can easily be mounted onto a circuit board. It provides real-time monitoring of polarization changes with high detection sensitivity, high extinction ratio, high reliability, and small size.
Key Features

High detection sensitivity
High extinction ratio
Compact

Specifications

Wavelength range
1310, or 1550±75nm
Detection sensitivity (each channel)
0.95 A/W (1550nm)
0.90 A/W (1310nm)
Extinction Ratio
>40 dB
RL
55 dB, excluding connector
Detector rise/fall time
<10 ns with 50Ω load at −5V bias
Detector capacitance
18 pf typical
Detector dark current
<0.20 nA at −5V bias at 23°C
<20 nA at −5V bias at 70°C
Max. reverse current
5 mA
Max. forward current
45 mA
NEP
8.42 x10 −15 W/√Hz

For full specifications, please download the data sheet.
Solutions and Applications
The PDD-001 provides a simple method for monitoring polarization change and the balance between polarization components of a signal.
Contact Sales to Learn More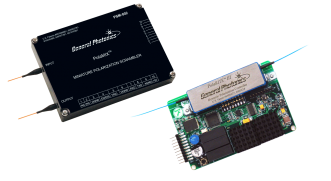 Optical Modules and Components
Luna offers a complete line of high performance active and passive fiber optic modules and components for a wide range of fiber optic systems, including interferometric systems for fiber optics sensing, fiber optic gyroscope (FOG) and optical coherence tomography (OCT).