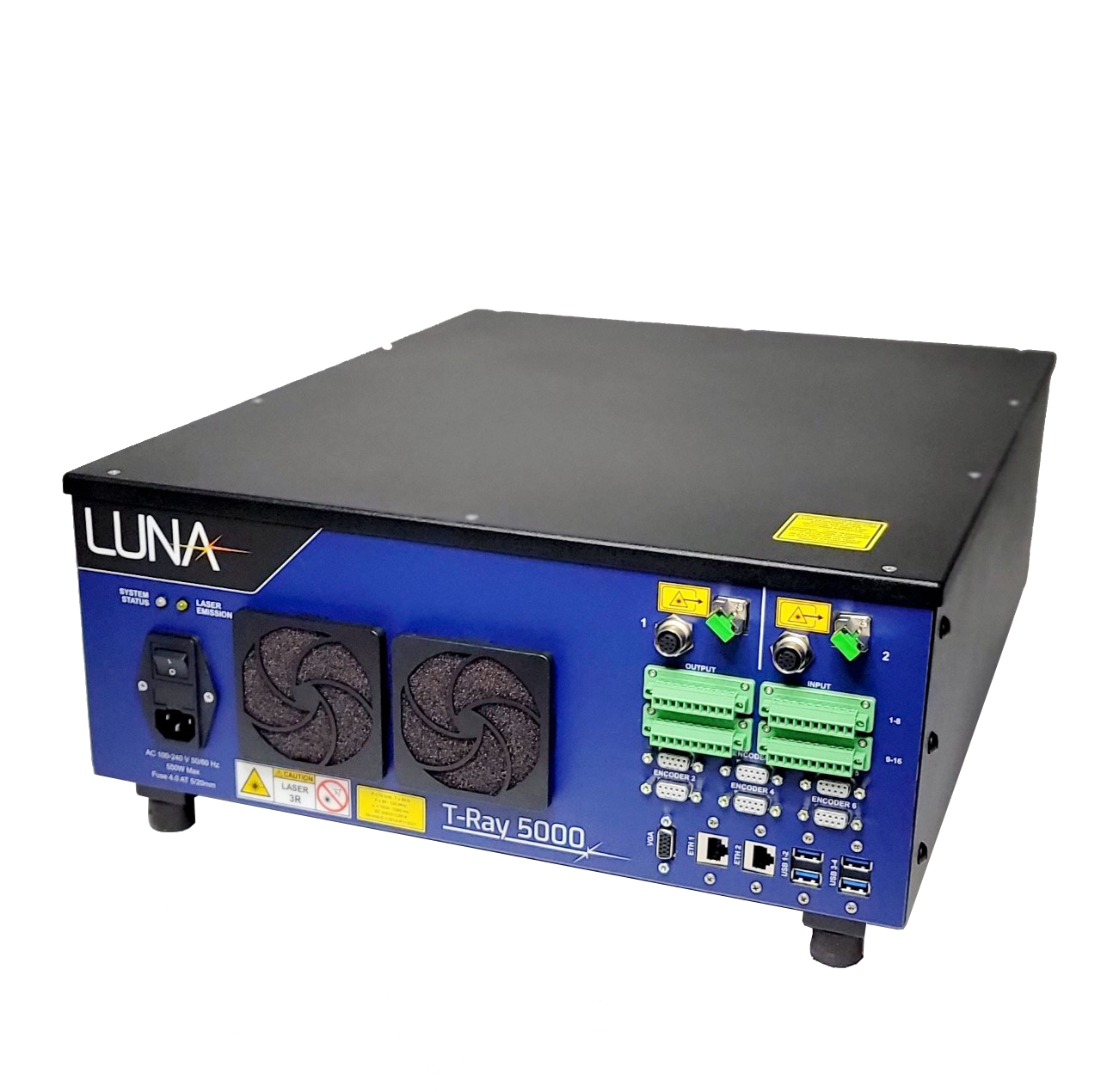 T-Ray® 5000 Series
Terahertz Control Unit
The latest edition to the Luna T-Ray® 5000 platform, the T-Ray® 5600 is designed and built around the current state-of-the-art electronics to deliver precisely controlled terahertz waveforms for fast, precise, and reliable operation. The T-Ray® 5600 is ideal for thickness measurements, measurements of extruded shapes, density and basis weight measurements and ultra high speed measurements of moving samples.
The TCU561x is the latest edition to the T-Ray® 5000 product line. The instrument comes standard with two channels and is available in multiple delay configurations to accommodate a broad set of measurement ranges. The TCU561x is ideal for:
High precision thickness measurements of single-layer and multi-layer materials and coatings
Multi-point measurements of extruded shapes (ie OD, ID, concentricity, ovality, etc.)
Density and basis weight measurements for a variety of materials
Ultra high speed measurements of moving samples for online process monitoring and control
The TCU561x is compatible with a variety of gauges and sensors that are connected via robust cabling and connection interfaces. Additionally, the powerful and user friendly T-Ray® Server Software enables the user to quickly and easily transform Terahertz signals into meaningful measurements. The system can be easily integrated with industrial automation and robotics through an abundance of communications protocols and I/O options.
Contact Sales to Learn More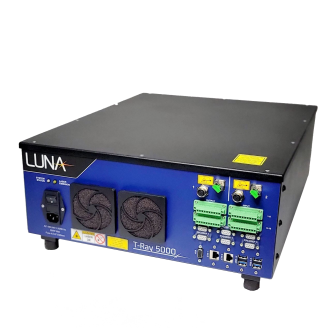 Terahertz Gauging and Imaging
TeraMetrix is Luna's product line for terahertz gauging and imaging, using pulsed terahertz waves to provide precise measurement of single and multi-layer thickness, density, basis weight and caliper thickness.
Accessories and Fixturing