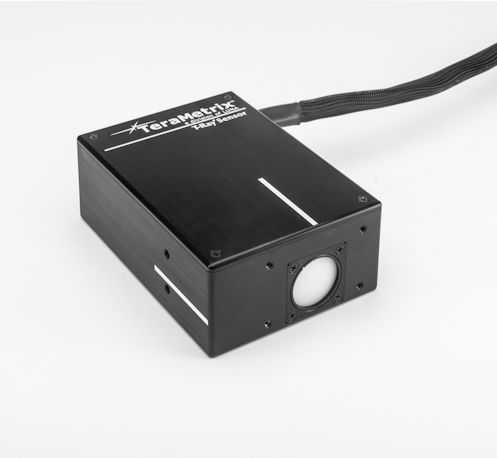 T-Ray® 5000 Series
HXC55yn Online Sensor
The HXC55yn is a high-performance online sensor head for the T-Ray® 5000 terahertz system with full transceiver functionality. 
The HXC55yn Online Sensor Head takes the robustness of the T-Ray® 5000 terahertz system to a new level with the ability to operate in industrial environments. Reflection measurement
of thickness, multi-layer thickness, and basis weight are easily acquired. A variety of lenses are available to adjust the measurement spot size and working distance.
The transmitter and receiver are securely mounted inside the sealed metal housing. The umbilical for the transceiver, containing the electrical and optical connections, is constructed
with high flex rated electrical cable to allow for continuous scanning.
When connected to a T-Ray® 5000 Control Unit, the HXC55yn will provide excellent waveform response, capable of providing detailed reflection measurement of layered surfaces. The "y" and "n" in the model number correspond to the focal length of the lens, and the type of terahertz transmitter, respectively. For "y" = 4 for 75mm lens and 5 for 150mm lens. For "n" = 1 for a Type 1 transmitter and 2 for a Type 2 transmitter.
 
Solutions and Applications
The T-Ray® 5000 terahertz measurement system is robust enough to be deployed in an industrial environment and has all of the flexibility to solve your measurement application.
Contact Sales to Learn More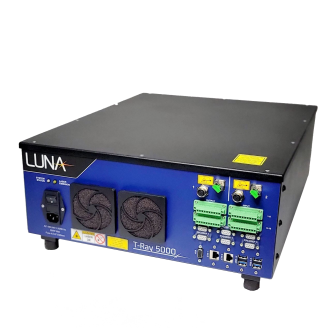 Terahertz Gauging and Imaging
TeraMetrix is Luna's product line for terahertz gauging and imaging, using pulsed terahertz waves to provide precise measurement of single and multi-layer thickness, density, basis weight and caliper thickness.