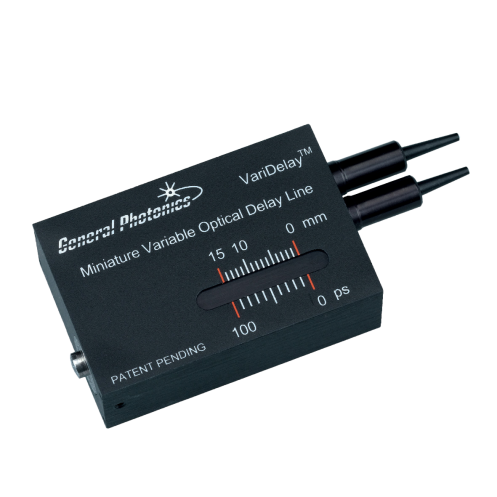 VDL-002
Manual Optical Delay Line
The VDL-002 family of manual variable optical delay lines are small, shorter range delay lines that allow a user to adjust the delay to a desired position and then lock it in place.
The VDL-002 is a fiber coupled delay line with the delay adjustment path in free space. The delay is adjusted by manually turning a screw on one end of the device, and position is read from a scale on the side. The device includes a locking screw to lock the position setting. It is enclosed in a sturdy, water-resistant enclosure.
The delay line is available with either single mode or PM fiber pigtails.
Key Features

Compact
Sturdy, water-resistant enclosure
Position locking mechanism

Specifications

Center wavelengths (λ c )

SM, single pass: 1310/1550 dual window, 1060, or 840nm

SM, double pass: 1310 or 1550nm
PM, single pass: 1310, 1550, 1060, or 840nm

Wavelength range
λc ±50nm
Optical delay range

Single-pass: 100 ps (3 cm) or 250 ps (7.5 cm)

Double-pass: 200 ps or 500 ps

Zero point delay offset
180 ps, (excluding caps, boots, and fiber pigtails)
IL
1.0 dB nominal
IL variation over delay range
±0.3 dB

For full specifications, please download the data sheet.
Solutions and Applications
The VDL-002 is designed for OEM applications that require short-range optical path adjustment to find an optimal position and then lock it in place. Applications include optical coherence tomography (OCT) systems, test equipment, and network modules.
Contact Sales to Learn More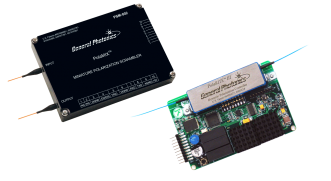 Optical Modules and Components
Luna offers a complete line of high performance active and passive fiber optic modules and components for a wide range of fiber optic systems, including interferometric systems for fiber optics sensing, fiber optic gyroscope (FOG) and optical coherence tomography (OCT).